Samsung Notes app on the Samsung Galaxy Note 7 is a hub for all your notes
3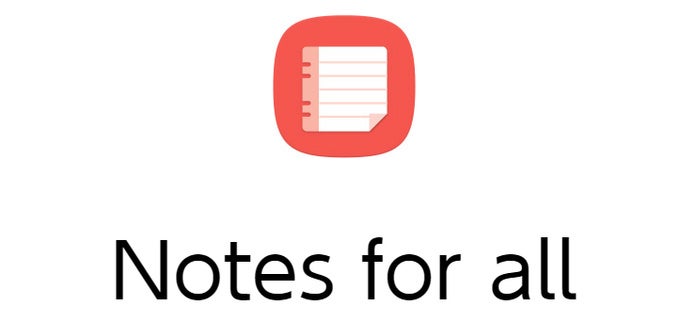 Hmm. It looks like we're having one of those "achievement unlocked" moments. Like, seriously, can
you
use the word "note" three times in a sentence, like we did in the title? Anyway, the
Samsung Galaxy Note 7
was announced just hours ago. It is more beautiful, more functional, more secure, and better in pretty much every imaginable way, as the official presentation clearly demonstrated. What was not shown in detail, however, is the new Samsung Notes app, which will make its debut on the new S-Pen-equipped device.
At the show, Samsung Notes was described as an app that stores
"everything you do with the S Pen"
in one place. It is a hub for all your hand-written notes, sketches, drawings, and GIF animations (which you can make with the flick of the S Pen now). The app also serves as your digital canvas, giving you access to tons of brushes and pen types, as well as all the colors of the rainbow. Visual memos and voice recordings live here as well, stored under their separate tabs. And naturally, there's the option to type in your notes and to-do lists using the old-fashioned on-screen keyboard.
The need for an app like Samsung Notes was definitely there. Sure, all of the above actions could be done on the previous Galaxy Note model, but functions were dedicated to separate apps, which wasn't the best user experience one could get. And accessing all S-Pen-related content could be easier as well. Now that it is official, the new Notes app is meant to succeed the S Note, Scrapbook, Memo, and Action Memo apps found on other Galaxies. Nothing wrong with a little TouchWiz housekeeping, right?
Read more about Samsung Galaxy Note 7: