Samsung Gear S4 (Galaxy Watch) with Wear OS may still be in the cards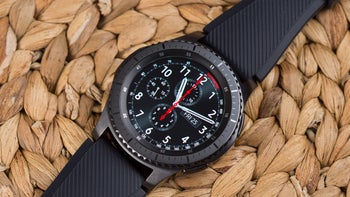 Samsung has its own platform for smartwatches and it may be foolish for the company to replace it considering the success of the Gear S series. However, last month
Samsung employees were seen wearing Gear smartwatches
powered by Wear OS instead of Tizen.
At that time, the information leaked sparked wild rumors regarding Samsung's decision to suddenly switch to another OS for its smartwatches. Still,
a few days later
, new details surfaced that revealed these smartwatches were specially made by Google for some Samsung workers.
Still, it's possible that Samsung liked the idea of a having a smartwatch powered by Wear OS since a new rumor now claims the South Korean company is reading such a device. The smartwatch, which will probably be called
Galaxy Watch
, is based on Wear OS and packs a 470mAh battery, a panel level package (PLP) chip, as well as a new UX interaction and blood pressure measurement system.
Although the information seems to come from a source that's been reliable in the past, you can never be sure that a product exists until it goes official, so take it with a grain of salt until otherwise stated.