Samsung Gear S4 with Wear OS? Nah, just a Galaxy Watch with Tizen...
9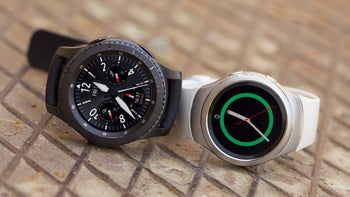 With all the rumors and
actual actions by Samsung
to move its accessories
away from the Gear branding
, one would be forgiven to think that an eventual
Gear S4
transformation into a
Galaxy Watch
could bring more than a line name change.
A
recent tip
from one of the world's most prolific leaksters, Even Blass of @evleaks fame, came as if to reinforce such a conclusion, saying that Gear watches with Android's Wear OS edition have been spotted on Samsung folks, and we all know that Samsung uses its own Tizen OS for those wearables, so, for a brief amount of time, we thought that a grand change could be brewing when it comes to the Gear S4, and Samsung's smartwatch line in general.
Well, not so fast, as it turns out, as these units might have been just a proof-of-concept, concocted by Google to see how Wear OS would work on Samsung's hardware developed with Tizen in mind. Engineers will be engineers, you know, and they like to play, be they hardware or software ones. In any case, we are still waiting on the Gear S4, and it still might be called the
Galaxy Watch
, just don't keep your hopes high that it will swing Samsung in a new direction OS-wise.