Samsung Galaxy handsets with KNOX now secure enough to carry classified information
21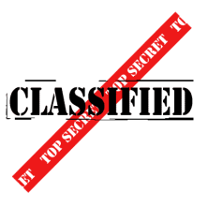 A number of Samsung Galaxy devices that support the KNOX secure container platform, have now been approved for use by the U.S. Government to carry classified documents. The approved models are the first NIAP (National Information Assurance Partnership) approved consumer handsets ever authorized to do so. Earlier this year,
Samsung's mobile devices were placed on the Defense Information Systems Agency (DISA)
Department of Defense Approved Products List for Sensitive But Unclassified use
. With today's news, Samsung becomes the only manufacturer with products on both lists.
The approved devices include the
Samsung Galaxy S4
,
Samsung Galaxy S5
,
Samsung Galaxy Note 3
,
Samsung Galaxy Note 4
,
Samsung Galaxy Note 10.1 (2014 Edition)
,
Samsung Galaxy Note Edge
,
Samsung Galaxy Alpha
,
Samsung Galaxy Tab S 8.4
,
Samsung Galaxy Tab S 10.5
and the Samsung Galaxy IPSEC Virtual Private Network (VPN) Client. These devices have been approved for use with U.S. Government classified networks and data and have been added to the Commercial Solutions for Classified (CSfC) Program Component List.
The Samsung KNOX platform is a container system that features a number of secure enterprise-related apps including a browser, contacts, email and enterprise-related apps. At the end of the day, KNOX is turned off and the regular UI returns.
"The inclusion of Samsung mobile devices on the CSfC list proves the unmatched security of Samsung Galaxy devices supported by the KNOX platform. At Samsung, we continue to address today's increasingly complex security challenges, and are committed to delivering the most reliable mobile platform satisfying the needs of professionals in all industries, from SMBs and enterprises to governments and additional regulated markets.-J.K. Shin, CEO and president of IT and mobile business, Samsung Electronics
source:
Samsung
via
PCWorld