Samsung Knox approved by US Department of Defense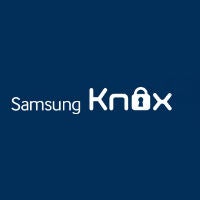 As we've talked about quite a lot over the past couple of years, the fall of BlackBerry has left a void in the enterprise space, and a number of companies want to take advantage of that demand. One of the sweetest opportunities available is always something connected to the US government, and Samsung has gotten a big boost by having its Knox software suite approved by the Department of Defense (DoD).
To be clear, this does not mean that Samsung and the DoD have a deal in place, or that the DoD has placed any orders for Samsung devices. But, Samsung has announced that the Galaxy S4, Galaxy S4 Active, Galaxy Note 3, the Galaxy Note Pro 12.2, and the
Galaxy Note 10
.1 2014 Edition have all been approved for the U.S government's Defense Information System Agency (DISA) products list. All of the approved devices are running Android 4.4 with Samsung's Knox software included.
If the government does move forward with Samsung on a deal, this would mean that the approved devices could be used by the DoD or other federal agencies on unclassified networks. No doubt, Samsung is pushing hard for that deal right now, but there has been no announcement on that front yet.