Samsung Galaxy S8 U.S. pre-orders rise 30% over Galaxy S7 reservations and set new company record
99+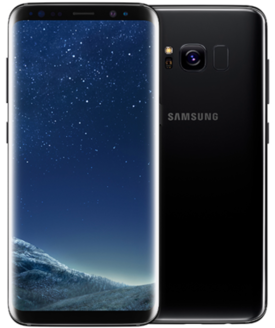 Pre-orders for the Galaxy S8 and Galaxy s8+ set a new Samsung record
Before the unveiling of the
Samsung Galaxy S8
last month, Samsung executives no doubt were sitting on pins and needles. How would the public respond to the new flagship models just half a year after the
Samsung Galaxy Note 7
was pulled off shelves?
The phablet turned out to be doomed by faulty batteries
that made each unit a potential explosive, something that Samsung didn't want the public to associate with its brand.
Earlier this year,
Samsung said that it would institute a new 8-point battery check
in an attempt to persuade consumers that they have nothing to fear from new Samsung handsets. And then the company introduced the Galaxy S8. The stunning design of the new flagship created an amnesia effect that made everyone looking at the phone instantly forget about the Galaxy Note 7. As a result when the pre-order period for the Galaxy S8 and
Galaxy S8+
ended just before midnight on Thursday night, the number of units reserved by U.S. buyers set a new company record.
Compared to last year's pre-orders for the
Samsung Galaxy S7
and
Samsung Galaxy S7 edge
, reservations for the Samsung Galaxy S8 and Samsung Galaxy S8+ in the states were up 30%. There is a valuable lesson here for companies to learn. Even if you have failed miserably with a device, if you come back strong and learn from the mistakes that were made, the public will still embrace you.
source:
Engadget