Samsung announces final conclusions regarding the Galaxy Note 7 battery issues
92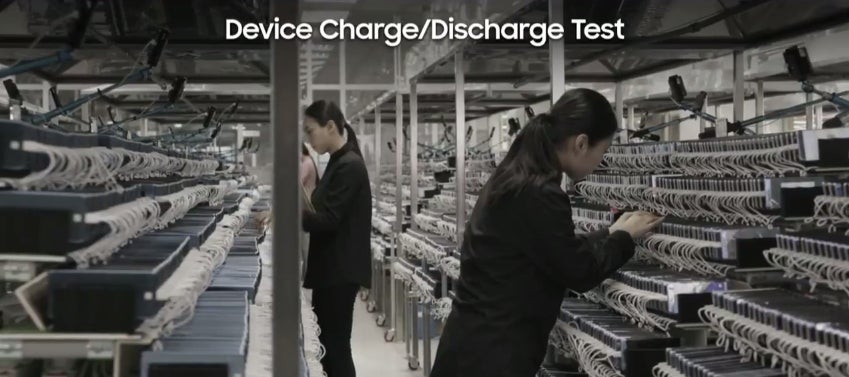 Samsung today finally announced the definitive conclusions of its investigation into the battery failures that led to the double-recall of the
Galaxy Note 7
smartphone. In order to reach a final conclusion, Samsung conducted thorough tests itself, in addition to commissioning three independent industry groups to look at the issue.
Samsung says that, for the past several months, it investigated all aspects of the Galaxy Note 7, including hardware, software, assembly processes, and so on. About 700 Samsung engineers tested no less than 200,000 Note 7 devices and 30,000 batteries, being able to replicate the incidents that consumers reported last year - overheating batteries and "thermal failures."
According
Batteries inside the Note 7 were flawed, the phone itself was not
to Samsung, the Galaxy Note 7 itself (including its design, hardware, and software) did not contribute to the failure of batteries. Thus, this was a battery-only issue.
The Note 7 was released with batteries manufactured by either Samsung SDI (Manufacturer A in the slideshow below), or a Hong Kong based company called Amperex Technology (Manufacturer B). As
recently assumed
, Samsung found that both types of batteries were prone to failure.
We're not going to get too technical about this, but both Note 7 batteries could overheat and catch fire due to a combination of manufacturing and design flaws. In particular, Samsung SDI-made batteries could have failed and short-circuited due to deformations at the upper corners, and thin internal separators, while the problem with Amperex-made batteries lied in missing (or misalignment of) insulation tape and (again) thin internal separators. If you visit the first source link below, you'll find three PDFs at the end of Samsung's press release - you can check out technical details there.
Samsung re-confirmed that, to date, 96% of "about 3 million" Galaxy Note 7 units sold and activated around the world
have been recalled
.
In order to enhance the security of its future products, Samsung has taken proper measures, including protocols like "multi-layer safety measures" and an "8-Point Battery Safety Check." You can find out more about that in the video embedded below. Samsung also said that it "formed a Battery Advisory Group of external advisers, academic and research experts to ensure it maintains a clear and objective perspective on battery safety and innovation." Well, we do hope that all smartphones, made by Samsung or any other company, will be safe to use from now on.