Samsung Galaxy S III beats everything in graphics and browsing benchmarks, including the iPhone 4S PowerVR GPU
44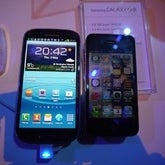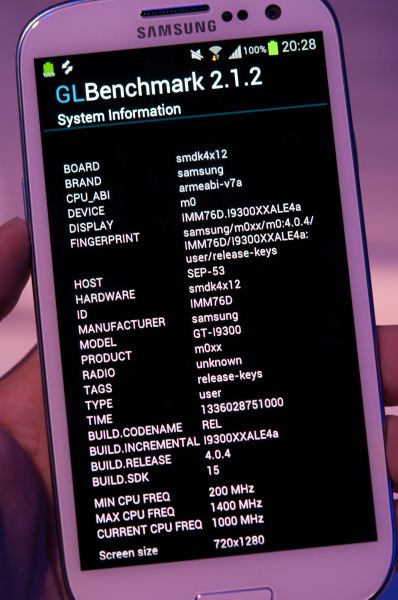 Now that is something you don't see everyday - we knew the
Exynos 4412
will make for the most powerful phone out there from the
preliminary benchies that were sent to us
for the
Samsung Galaxy S III
, but a confirmation from the real deal is another thing.
Anandtech ran a few graphics and browsing benchmarks during the hands-on sessions, and the results are illustrative for the processor and graphics oomph, beating even the PowerVR GPU in the iPhone 4S. The most impressive result, however, is in
browsing
- the combination of a quad-core 32nm processor and Android ICS made the Galaxy S III achieve desktop-like results, which almost double everything we've seen so far, so the browser should be melted butter.
The ARM Mali-400 graphics processor in the international version of the Samsung Galaxy S III is likely clocked 400MHz+, which is 50% higher than what we have in the Galaxy S II, and the results show it on par, despite that now it has to power a 4.8" HD screen. The pumped up Mali-400 even fares well in tests like Vellamo, which measures things that favor Qualcomm chips.
What's even more interesting to see is that Snapdragon S4, which will be in the US version(s) of the handset, holds its own against everything else out there, too, so there needn't be any worries that the American version of the Galaxy S III will feel underpowered compared to the international one. Enjoy the benchmark charts below, and start saving.