Samsung GT-I9300 Galaxy S III graphics benchmark appears, poised to rule them all
49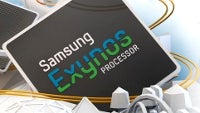 The
Samsung GT-I9300 Galaxy S III
benchmarks were hosted for a while on GLBenchmark, left there by a careless tester. Thankfully, a tipster took a screenshot before they were taken down, and sent it to us.
Since we know that some of you were worried about the graphics performance with "just" a 50% boost, instead of the sexier sounding "5x the performance" of Mali T-604 that is in the Exynos 5 series for tablets, we compared the screenshot that was tipped to us with the other heavy hitters. Not all test components are filled with the non-final unit, but what's there paints quite the rosy picture.
As you can see, the results from what is likely still a prototype Galaxy S III unit, beat the current Android king Snapdragon S4, beat Tegra 3 by a large margin, take over the iPhone 4S by a tad in most GPU test components, and even hold their own against the mighty quad-core PowerVR graphics in the new iPad. Since we already heard rumors about
"superlative" benchmarks from the new Exynos
, we are inclined to believe the same will be true for the CPU as well.
Long story short, until we see some benchmarks from the Adreno 320 GPU in the next Snapdragon, or if the next iPhone uses the same PowerVR as the new iPad (which wouldn't make much sense), the Samsung Galaxy S III could very well rule them all in its finalized version. Therefore worries that the phone doesn't have the Cortex-A15 based Exynos 5 series inside, which
has actually been developed by Samsung to power high-resolution tablets
, are apparently premature.
Thanks, Fayez!