Samsung Galaxy Note 3, HTC Butterfly 2 and LG Optimus G2 prepped for Q3 launch to spar with the iPhone 5S
78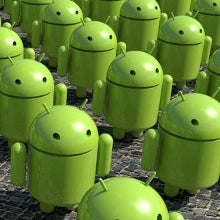 According to the perennial "industry insiders," major smartphone vendors are prepping flagship handsets for Q3 - end of summer/beginning of fall period. While that's nothing new, it is reassuring to hear another source confirm that Samsung, LG and HTC are working on the announcements of their next best things.
Of note is the timing for these major handset releases, as Q3 is also when Apple is expected to introduce this year's iPhone 5S, or whatever it gets titled, so the leading Android warriors are prepping for a fight. Sony is also rumored to launch an innovative
i1 aka Honami cameraphone, along with a Togari phablet
, so the traditionally slow summer period should get more than its fair share of leaks and announcements this year.
Samsung is expected to roll out its
Galaxy Note 3
in the second half. The new flagship model will be powered by a Exynos 5 octa-core processor and come with a 5.99-inch Super AMOLED display supporting 1080p Full HD resolution, indicated the sources.
HTC plans to release its next-generation
HTC Butterfly 2
in the third quarter. The Butterfly 2 will have a large-size display supporting Full HD and a number of features such as BlinkFeed, UltrapPixel sensor and BoomSound speakers that are found in its latest flagship model, the New HTC One, launched in March 2013.
Having launched its latest flagship model, the Optimus G Pro, recently, LG is expected to release a new flagship, the
Optimus G2
, in the second half of the year. The Optimus G2 will come with a 5-inch Full HD display powered by a Qualcomm Snapdragon 800 processor, the sources noted.