Sony i1 aka Honami cameraphone to land unlocked in the US this fall, alongside the 6.44" Togari phablet
80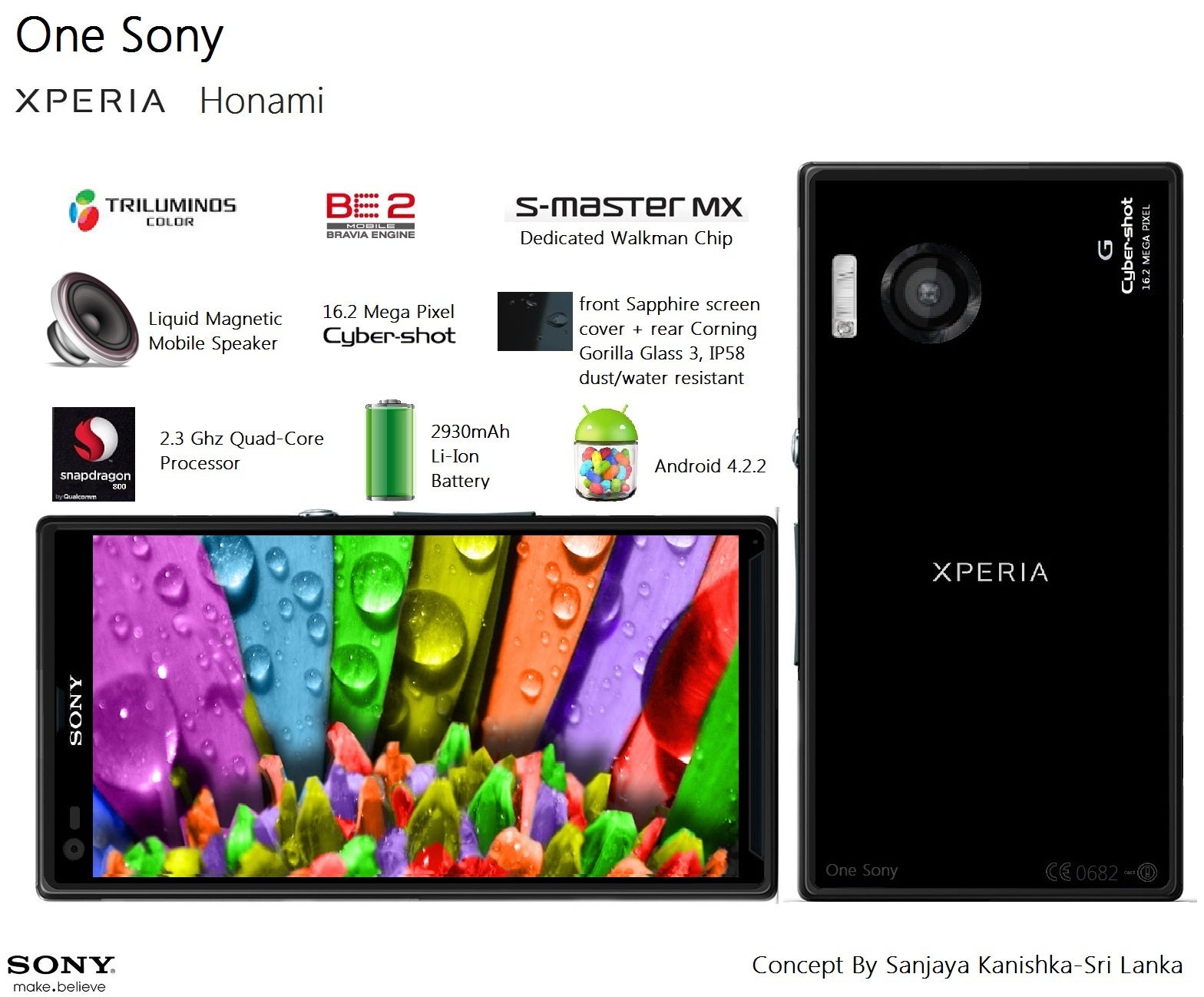 The rumored
Sony Honami
is one of the most hotly speculated about Android phones, as it might debut the best Sony can offer in the camera and sound realms, wrapped up in a pilot device for a new One Sony line of hero handsets, which indicates
the strategy introduced last year by CEO Kaz Hirai
.
Rumors at dedicated forum threads peg it for arrival on US soil in the fall, and the name is beginning to shape up as the
Sony i1
, marking it as the first in an upcoming One Sony portfolio.
The Sony i1 aka Honami is expected to feature a stacked Exmor RS sensor, which is larger than the one in the
Nokia N8
, for instance, aided by a Xenon and/or dual LED flash that will be much brighter than what we have in typical smartphones, as well as new software processing algorithms, and new interface, taking hints from the Cyber-shot camera range. The phone itself is rumored to have a glass/metal fusion chassis with carbon fiber elements, yet feature normal 10mm thickness. These are the specs rumored so far, rounded up by the Esato forum member jianlin, and you can see a concept render based on these in the image above:
5 inch Full HD (XR5) Reality / Triluminos Display with X-Reality
S800 + Adreno 330, clock unknown ( XR5)
2 GB RAM +
32gb with micro sd slot (XR5)
8/13/16.2 Mp camera, with BIONZ mobile (XR5) ..1/1.5"/1.1.6 ( XR5) exmor RS. All new image processing algorithim(XR5), G Lens (XR5), Xenon Flash/Dual Led/Plasma flash.
Said to beat all Android cameras
S Master Walkman mobile (XR5)
Liquid Magnetic Mobile Speaker
3000 mAh battery +(XR5)
Glass + Metal body with Carbon Fibre (XR5)
Android 4.2.2/whatever the next version is
IP58 certification
New Revamped UI
most beatiful xperia ever..(XR5)
While the IP58 certification sounds iffy, and we are at most likely to see IP57 like on the Xperia Z, there are also hints for dual stereo speakers, like on the
HTC One
, for instance.
The Sony i1, alongside with the rumored
6.44" Togari phablet
, are speculated to be sold in the US
unlocked
, rather than tied up to carrier contracts, as AT&T won't be carrying Sony gear, but for what price will these two alleged beauties land in September or October, is still anyone's guess.
Recommended Stories