Samsung Electronics may post first profit growth in two years, but it wasn't Galaxy S6 sales that did it
57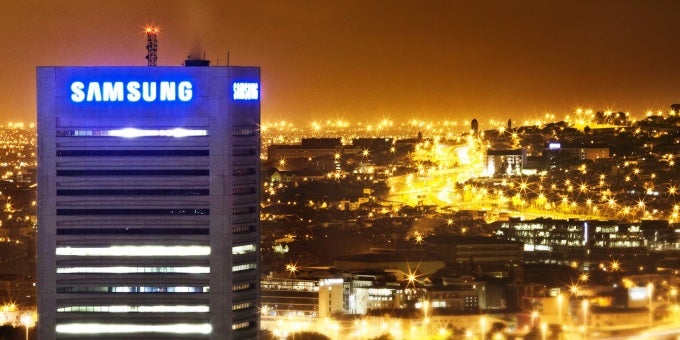 It looks like Samsung Electronics is about to unveil some financial results for the third quarter (starting July, ending September) soon, which is always a point of interest in the Android smartphone realm, as Samsung is the biggest player in the business. As it's the way it goes, early forecasts are already up, and they happen to be optimistic! Polling five analysts, Wall Street Journal came up with an earnings forecast of $5.3 billion (6 trillion Korean won), representing an approximate 42% increase over year. Interim, revenue is expected to total $44 billion (50 trillion won), which is up 7.5% from a year ago, according to estimates. This analyst poll corresponds with Samsung's
official Q3 earnings guidance
, released early October, and should be very close to the final numbers that are about to come up.
This doesn't sound quite like a Samsung Electronics forecast from the past year or two, right? Falling smartphone prices, aggressive competition from Chinese brands, and a sales slowdown due to market saturation landed a huge blow at its smartphone profits. But here we are, expecting the company's first year over year profits increase in seven straight quarters of decline! That's good news, yet surprisingly, it wasn't solely the warmly received
Samsung Galaxy S6
,
S6 edge
,
Note5
, and
S6 edge+
; or the attractively positioned A-series of upper mid-range handsets that turned its fortunes around.
Samsung Electronics definitely had an upbeat quarter.
Rather, it may have been two things, in particular. First, Samsung Electronics reduced the intervals between its high-profile smartphone releases, outing the Galaxy Note5 and Galaxy S6 edge+ a good month before Apple pushed the iPhone 6s and 6s Plus. This strategy may have helped the company preserve its market share by not letting its main smartphone rival whisk attention immediately. In the past, Galaxy Note announcements occuried in early September, during the IFA Conference in Berlin, only to be followed by Apple's keynotes days later. In this line of thought, analysts expect an unusually early January reveal for
Samsung's next flagship smartphone
, the Galaxy S7. It is said that suppliers will begin mass-producing components for the device this December. In addition, Samsung Pay, the company's mobile payments system, will back a strategy of attracting and locking in users to its devices. The system is operational in South Korea and America, with users in Korea numbering 1 million.
Second, Samsung Electronics has a huge semiconductor operation whose steady profits make up for the sustained losses in its smartphone business. Analysts note that "solid demand" for memory chips and other semiconductor components used in smartphones, along with "a cyclical upswing" in prices, led to growth that now accounts for half of Samsung Electronics' profits! However, this doesn't mean the semiconductor business is a safe haven, for researchers at Gartner project a 17% revenue decline next year, due to "potential oversupply" in the DRAM memory market. However, Samsung's chipmaking division does have its work cut out for it, having secured Apple and Qualcomm as manufacturing clients for present and
upcoming 14nm application processors
.
With these things into account, Samsung Electronics turning a profit seems like a small, well-earned celebration before a potentially hard year ahead. But considering
how difficult the Android smartphone market has become in general
, the company definitely had an upbeat quarter.
source:
Wall Street Journal