Samsung may be planning to announce the Galaxy S7 as soon as January
60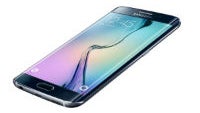 Samsung has been on a pretty strict schedule with its releases of its flagship Galaxy S and Galaxy Note devices. For years now, the new Galaxy S has usually come out in March or April at the latest while the Galaxy Note comes out about six months later in September or October. But, a new rumor says that Samsung might be planning to announce the Galaxy S7 as soon as January.
According to the
Electronic Times
out of Korea, Samsung may have finalized the design of the Galaxy S7 in September and will soon be starting up production in order to hit an announcement date of January 19th. At least, that's what the translation appears to say, it's not the best translation from Google or Bing. There may not be much in terms of changes aside from a new processor either.
The article also references the possibility that Samsung may have both a "premium" version of the device as well as a "sub-premium" version, which sounds like it may be a mid/high-end option that will compete directly with options like the Moto X Pure, OnePlus Two, or Nexus 5X. There isn't a lot of info here either except to say the "premium" S7 would feature a Samsung-made SoC, while the "sub-premium" model might have something from Qualcomm or even MediaTek.
If the timing is right, it would mean Samsung is planning an event for a couple weeks after CES, but well before MWC. If that is true, expect more leaks to be surfacing in the next couple months.
Recommended Stories