Samsung turning the ship around, posts $6.3 billion quarterly profit forecast
67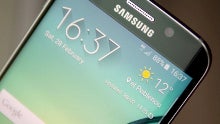 Samsung's
restructuring efforts
are finally bearing fruit, it seems, as its shares skyrocketed almost nine percent overnight, after it delivered its profit guidance for the third quarter. It is not easy to turn such a big ship, but Samsung is apparently on the right track, collecting 51 trillion won ($43.9 billion) of revenue, on which it has made a median of 7.3 trillion won ($6.3 billion) in profit.
Analysts are a cautious bunch, and warned that this stellar profit recovery is due to strong component sales, like mobile displays, as well as a favorable exchange rate, rather than some big jumps in phone sales, but that only comes to prove that Samsung's efforts to diversify from over-reliance on its mobile division are paying off. Still, phone sales seem to have gone up, too, mainly from mid-range phones, rather than the high-ends.
On the high-end, the
Note5
is said to be selling well, but the curved
S6 edge
seems to be lagging, due in part to production constraints - there hasn't been
enough flexible display yield
from the get-go, but hopefully Samsung will resolve the bottleneck this quarter, as it now also has the
S6 edge+
to produce in mass quantities now.