Dismal flagship sales report reveals there isn't much money in Android
99+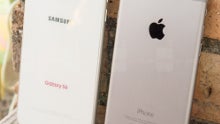 There have never been so many great phones at every screen size and in every price segment than this season, and never so great value-for-money phones. From the 5" waterproof
Xperia M5
with 20 MP camera, through the $150
Redmi Note 2
that offers a 5.5" 1080p display and camera with phase detection autofocus, to the premium $700
Note5
which has the best screen-to-body ratio for its display size, there is something for everyone out there.
This abundance of choices, and the great values to scoop, however, shows that the mobile industry has matured, and the outsized profits are gone, with the exception of Apple, of course, which is in a league of its own. Just how bad is the revenue and sales carnage in the Android universe? Well, an analyst has gone through all the latest quarterly reports of the major phone makers, and found out that none sold more phones than the same quarter last year, and none made more money, with some like Sony struggling to make ends meet, and HTC even teetering on the brink of collapse.
Of course, the biggest maker is the biggest loser in these sad for manufacturers, but bright for us conditions - Samsung is making about $33 per phone now, which is twice what the average Android maker is doing, but still far from Apple's roughly $185 profit per piece. No wonder
Samsung lost more than $40 billion of market cap
since the spring. Not cool, mobile, not cool.