SIM-free LG Optimus 3D is ready for purchase in the UK for £454.80
1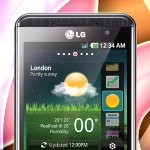 Well that certainly took some time, especially when it was expected to debut in the UK back in April, but the
LG Optimus 3D
is nonetheless increasingly becoming available for purchase in the UK.
However, if you prefer to pick it up with a contract, you'll be able to scoop one up through retailers like Best Buy and Carphone Warehouse. Even though you can also pick up a
SIM-free LG Optimus 3D through Carphone Warehouse
, you might be interested to know that
Clove UK is selling the device
at the lower cost of £454.80 – whereas Carphone Warehouse has it for £500. Obviously, the difference in price can definitely be the driving decision to pick it up with Clove for some people – but either way, you'll be able to use it on just about any network carrier out there.
Furthermore, the lower cost might approve to be an alluring option for those people interested in importing the handset – especially when there is
no word on an exact date when US consumers will see their version
.
source:
Clove
via
Unwired View