Rhapsody VR app puts you on stage with musical acts
2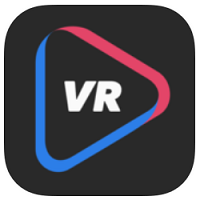 With
yesterday's announcement during Google I/O about Daydream
, Google's VR platform inside Android N, there has been plenty of talk about about
VR enabled Android phones
, and Android apps with VR capabilities. Today, for example, music streamer Rhapsody announced that it will have a VR app of its own. Available for iOS and Android, Rhapsody VR works with a Virtual Reality headset (Google Cardboard is the best choice for the app says Rhapsody), to give the user the illusion that he or she is on stage with a select choice of artists.
Rhapsody says that the service is "the first virtual reality app from the first music streaming service." Among the tunes available is "Get By" by Talib Kweli. Supported artists include The Flatbush Zombies, The Blind Shake, and Eli "Paperboy" Reed. New content will be added every month.
Rhapsody has been an also-ran in the world of mobile music streaming. After 14-years, it has amassed 3.5 million paying subscribers,
well off the 13 million that Apple Music has garnered
in its first year. Don't even think about the 35 million paying subscribers that Spotify has signed up. While Rhapsody VR could be a good platform to get the company an invite at the same table with Apple and Spotify, it is going to need to get more popular artists to agree to take part in its VR offering.
The Rhapsody VR app is available from the Google Play Store and the App Store (check the sourcelink), and special giveaways will be announced on social media. Now, when you say that you're with the band, you won't be lying (well, sort of).
source:
RhapsodyVR
(
iOS
|
Android)
via
Forbes