Daydream is Google's VR-ready platform for Android N and the near future
6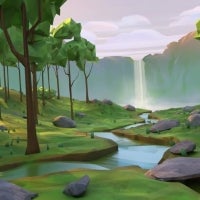 On stage at the Shoreline Amphitheater in Mountain View, Google didn't announce the rumored Android VR headset. But it did have something remarkable to show to budding virtual reality enthusiasts, and this is a new platform called 'Daydream'. Designed for smartphones, headsets, controllers, and app developers, 'Daydream' will be part of the upcoming publically-named Android "N". The platform will enable handset makers and game developers partnering with Google to take advantage of an unified set of specifications and programming interfaces and have an easier time creating new VR applications. Daydream-certified smartphones and devices will conform to certain standards, ensuring adequate VR performance.
The likes of Samsung, HTC, LG, Huawei, and Xiaomi are on-board with the program, and so are major game industry players like Electronic Arts and Ubisoft. By itself, Google has developed a reference VR headset design for prospective makers of VR goggles, along with a simplified VR remote control which uses two buttons, a touch-sensitive surface, and a
motion
sensor to provide basic navigation and gaming controls. The company showed a quick demo with lovely Nintendo 64-like visuals, hinting at the nice things that will not come today, but surely will tomorrow.