Results: which shiny beast would you buy, Samsung Galaxy S8+ or HTC U11?
26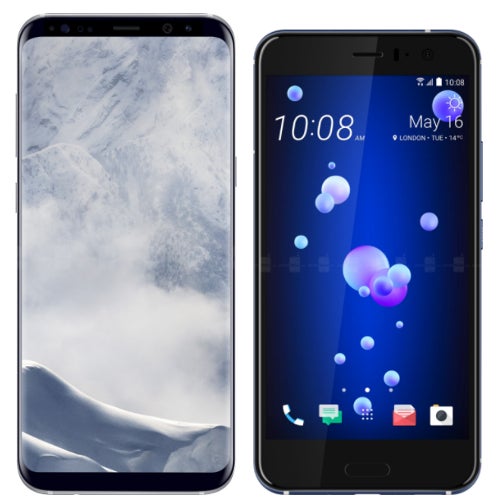 HTC's newest flagship — the U11 — is a true marvel to behold, with its shiny, shiny finishes, has a great camera, is decked-out in terms of hardware, and courageously misses a headphone jack. To set it apart, HTC made the Edge Sense feature — you can squeeze the phone to perform pre-selected actions. Usable? Eh...
Samsung's Galaxy S8 and S8+ continued to follow the direction Sammy set for itself 2 years ago — make a shiny flagship that's chock-full of cutting-edge hardware and offers something new to the public. This year, that's the 18.5:9 elongated Infinity Display and... Bixby — the voice assistant that has its own hardware button on the side of the phone. Is it any good? Eh...
So, yeah, both phones have their positives and their "meh"s. But all in all, they are solid flagships. We thought we'd ask you — which one is for you? Here's how the votes tallied up: