Republic Wireless to bring out dual-band Motorola DEFY XT later this year to enhance coverage
1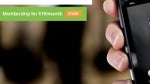 You might remember Republic Wireless as
the carrier offering a $19 monthly service plan
. Using Wi-Fi to carry calls and data, Republic relies on Sprint's 1900MHz pipeline to fill in the gaps in the Wi-Fi system. The problem is that in some areas of the country, there is only 800MHz service. Those with the
LG Optimus S
, the first handset offered by Republic
,
were not affected too much as the company said only 1.765% of minutes used on the device were for roaming. That was because the LG Optimus S is a dual-band model. Those who
updated to the single-band Motorola DEFY XT
were the ones
most likely to experience problems
in some areas of the country. So Republic got together with Motorola and a dual-band version of the
Motorola DEFY XT
is going to be available with Republic's hybrid calling technology later this year..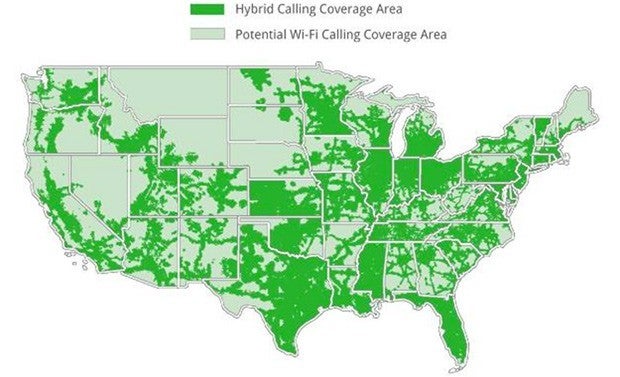 Coverage Map for the Motorola DEFY XT on Republic Wireless
For those in Wave A who don't need the additional roaming capability, Republic will upgrade the LG Optimus S to the single-band Motorola DEFY XT. On the other hand, if you look at the coverage map and feel that you need the dual-bands, you can upgrade to the dual-band Motorola DEFY XT when it becomes available and receive a $100 discount. Those in Waves B-E will have an additional 30 days to evaluate the situation. At the end of the 30 days, you can return your single-band Motorola DEFY XT and
get a full refund
. Or, when the newer version of the phone becomes available, you can exchange the older model for the new dual-band version for free.
Those in Waves F and beyond who want to join the service now can use the existing version of the Motorola DEFY XT or wait for the new model to be released. Once that occurs, an email will be sent out giving those who have yet to take advantage of their invitation, the opportunity to become a Republic Wireless user.
For those interested in how Republic is doing, it seems that as with anything new, there are those who love the service and those with complaints. The biggest complaint seems to be that the carrier is responding to requests for service a bit too slowly to suit eager prospective customers.
source:
RepublicWireless
via
Engadget