Republic Wireless makes $19 unlimited plan truly unlimited
2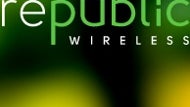 To an uninitiated person the word 'unlimited' has a pretty clear definition, but for those well versed in the ways of the mobile industry, it's something pretty ambiguous. On T-Mobile, for example, unlimited data actually means limited data with an added throttle after you reach the limit. On
Republic Wireless
the definition is even more interesting - go after 300MB of data over 3G and the carrier will kindly suggest you find another wireless service provider.
Or to be more precise, it used to be so. Now, things have changed for the benefit of the user - unlimited has finally gotten its true meaning on the small carrier Republic Wireless and here's why this is important. The unlimited plan will cost you only $19 a month.
Now, this must have caught your attention now. To freshen up your mind,
Republic Wireless doesn't really work like the rest of the carriers
- it relies on your Wi-Fi networks at home and work and a special piece of VoIP software that smartly picks whether the network is available so it can place calls via Wi-Fi, or when it's not and then it turns to traditional networks. Of course, the idea is that you mostly use your home at work and at home, with the rest of the usage being scarce so this combination brings the price significantly down.
With the 300MB threshold for 3G data down, and no more a limit on non Wi-Fi usage (previously limited to 550 minutes and 150 texts), this is truly amazing. Hit the source link to see it for yourself.