Razer Phone users reporting nasty fingerprint scanner, camera, and screen problems
11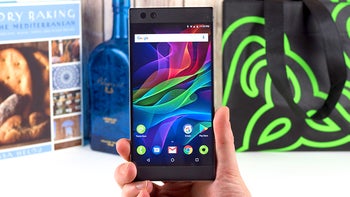 Razer just confirmed that its
Razer Phone
suffers from a selection of nasty and potentially game-breaking issues that numerous users apparently suffer from.
Apparently, multiple people have had their fingerprint scanners stop working on them. Weirdly enough, certain users also reported that the fingerprint menu disappear from the settings menu - should I imply what a grave security concern that one is? Apparently, a costly factory reset fixed the issue for some users but others were not that lucky.

Another lesser malady that affects some Razer Phones is a weird bug that randomly applies filters to your captured images. We can't say if this is the fruit of a super-advanced AI that wants you to get as many
Instagram likes
as possible or merely a silly bug, but we could easily see how aggravating such an issue could be. This new bug got seemingly introduced with a recent incremental software update and some users managed to get it fixed by, you guessed it, a factory reset, but again - others weren't as lucky.
Finally, extensive gaming for some caused the display to get quite dim and illegible, while another batch of unlucky Razer users was left with a flickering display.
Fortunately, Razer staff members have responded that these issues are being looked into right now and
will quite probably
be addressed with a software hotfix sometime in the indefinite future, hopefully.