Quanta downsizing its Taiwan production line due to diminishing orders, RIM's PlayBook to blame
3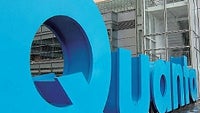 Quanta, one of the largest ODM manufacturers of laptops, netbooks, and, recently, tablets, sacked 1000 workers from its Taiwan production line, with the respective severance pay.
This 3000-strong line was reportedly built purposefully for assembling RIM's
BlackBerry PlayBook
, but the orders have started to diminish significantly, therefore Quanta decided to cut its losses and move on to greener pastures. The QNX tablet accounts for just about 1% of Quanta's revenue, so the impact won't be significant.
RIM reported just 200 000 units sold in the last quarter
, and Quanta allegedly shipped 1.5 million in total, of which RIM has barely sold a million so far. This will probably mean
large discounts will be in store for the first PlayBook edition
soon, but we doubt the slates will be on a fire sale like the HP TouchPad.
This little episode only comes to demonstrate the cutthroat environment of non-iPad tablets, which appears to be sink or swim, since Asus, for example, is doing pretty well on the wings of products like the successful Eee Pad Transformer model - it
scored $124 million in net earnings
last quarter.
source:
Reuters