Asus emerging as an Android tablet winner, reports $124 million net earnings
14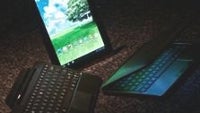 In a clear sign that it pays to be innovative, Asus reported a 5% jump in net earnings for the April-June quarter, compared to Q1. The $124 million it took home contrast with
Acer losing almost twice that amount
, and calling sour grapes yesterday. Asus also reported almost 6% net profit margin, which is its best performance in nearly three years.
The neat performance Asus attributed to steady motherboard, and better than expected notebook and
tablet sales
. The
Asus Eee Pad Transformer
has been one of the most popular Android tablets in the first full quarter with most major companies having Google-ified slates on the market. The target of Asus was shipping 300 000 tablets for the whole quarter, and it had some
trouble producing enough Eee Pad Transformers
, but after that it is said to have reached this number
per month
.
If we compare with the Motorola XOOM, which sold 440 000, and the BlackBerry PlayBook at 500 000, the value-for-money approach of Asus seems to be winning. Of course, there are no details yet on the profit margin of Asus from those tablets, but the conference call is later this evening, so it might shed some light on the matter there.
source:
Digitimes