Best Buy is offering $50 to $150 discounts off its BlackBerry PlayBook selection
6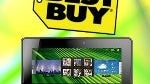 Sure it's not on the same level as the
HP TouchPad right now in terms of pricing
, but
Best Buy
is throwing a mini sale for the
BlackBerry PlayBook
right now for those interested in picking up RIM's offering.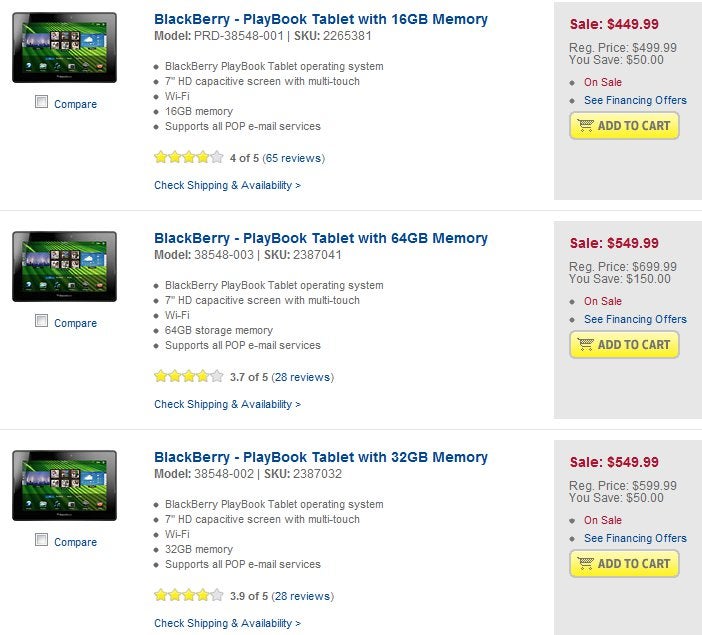 Going in until
September 5th
, the big box retailer is offering discounts of up to $150 off its BlackBerry PlayBook selection. Specifically, you can obtain a $50 discount off the 16GB and 32GB versions of the PlayBook – while the 64GB is blessed with a $150 price reduction. Essentially, the 16GB, 32GB, and 64GB PlayBooks are now priced at $450, $550, and $550 respectively. Strangely, it boggles our head on why they didn't give the 32GB a proper discount seeing it's priced similarly to the 64GB one.
Nevertheless, these reductions are only going to be valid for a limited time, so you might want to come down with a decision now to pick one up.
source:
Best Buy