Pre-order the Google Pixel 4 right now in Canada; watch the Made by Google livestream right here
2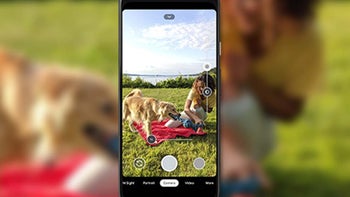 This coming Tuesday, October 15th, Google will introduce the new
Pixel 4
and
Pixel 4 XL
at its Made by Google event. So that means, of course, that the next iteration of Google's handsets has yet to be announced. Yes, Google practically leaked everything about the new models itself and anything it left out was covered by those who managed to obtain a pre-production unit.
Google has used that old "sunlight is the best disinfectant" marketing tactic to build up a buzz around its new phones, so it shouldn't come as a surprise that
Best Buy Canada has already started accepting pre-orders
for the Pixel 4 and Pixel 4 XL. To be clear, Canadians are being given the opportunity to reserve one of the new Pixel handsets for $50 CAD ($37.86 USD). In the country, subsidized phone sales still are a thing, so consumers have to select a carrier among Bell, Telus, Rogers, Virgin Mobile, Fido, and Koodo. The refundable deposit holds the phone (64GB model only) with the balance due when the consumer visits the Best Buy Canada store selected and picks up the box containing the device. At that time, he or she will also have to choose a two-year wireless plan from the carrier already selected. We should also point out that the only color options listed are Just Black and Clearly White;
the Oh so Orange variant that Google promoted in Times Square
is not shown on the website.
UPDATE:
Best Buy Canada has taken down the web page.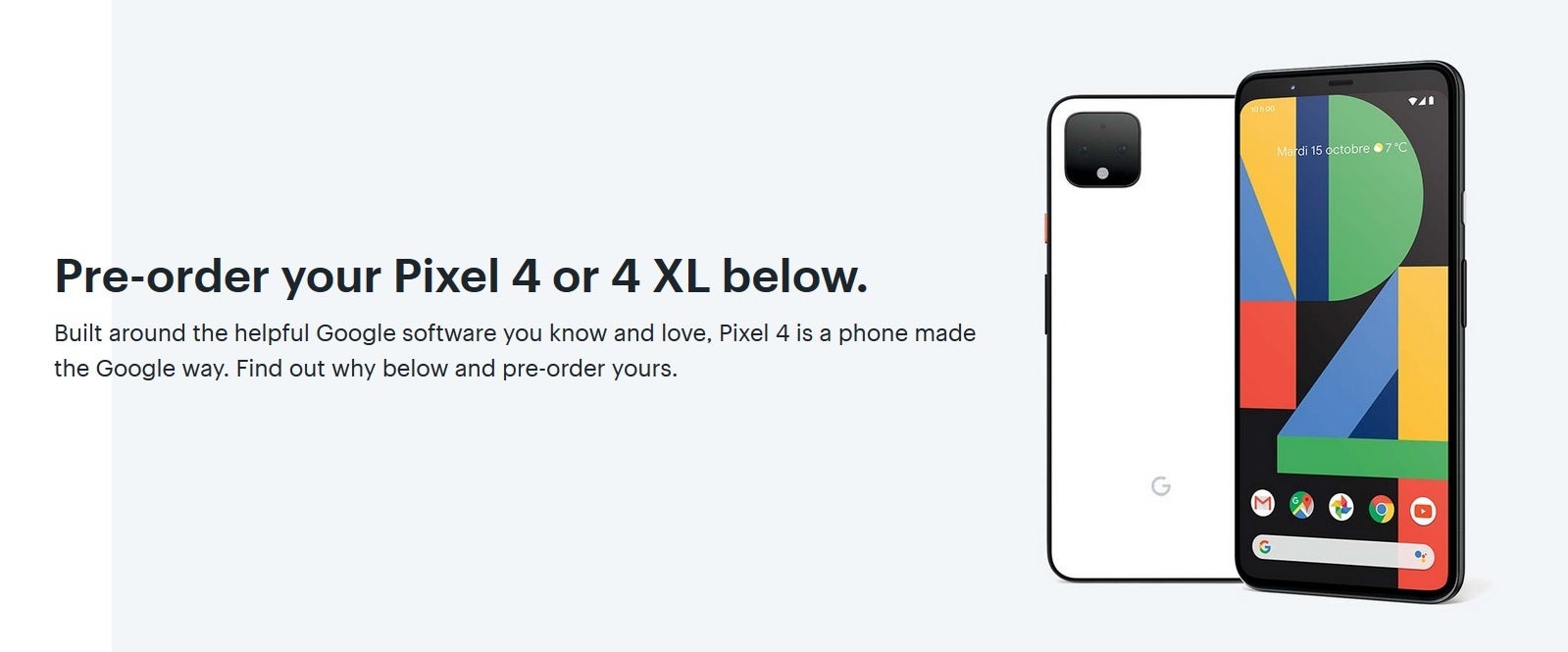 Best Buy Canada is accepting $50 CAD pre-orders for the unannounced Pixel 4 line
Even more interesting is the webpage put up by Best Buy Canada which shows several images of the phone along with the specs. And unfortunately, there doesn't seem to be anything about the new handsets-except for their actual prices-that hasn't be outed already. We've already
shown you much of the content from the website
which promotes unlimited photo and video storage in original quality, Quick Gestures (Motion Sense), Face unlock and Active Edge.
You can watch the live stream starting at 10 am EDT on Tuesday by bookmarking this story and viewing it below. Or, just click on
this link
. Besides the Pixel 4 and Pixel 4 XL, we expect to see Google rollout some new Nest branded smart speakers, the second generation Pixel Buds, a new notebook, and if the latest rumor is correct, the first Pixel Watch.