Portrait QWERTY? Multi-touch QWERTY input? Not working on it, says Nokia
9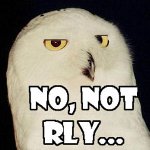 The Nokia N8
was supposed to be
Nokia's second coming bringing multi-touch to the Symbian world along with a handful of other features. But what you would surprisingly find missing from the package were the portrait QWERTY keyboard along with multi-touch QWERTY input, which would allow you to type using two fingers at the same time. Not important? Ask
hyper-texting teens
about it.
Avid YouTube supporter and follower of the Finnish company, zaffe93, asked Nokia about those issues, but what he/she got in reply was a cold shower. Take a look at the conversation below:
We are sure that those two are not Nokia's biggest nightmares as the Nokia N8 was suffering some
serious problems
, while
mixed sales reports
could mean that Espoo is falling behind on the plans for its flagship. At the same time, we would have liked to see Nokia constantly improving as in the good ol' days. Heck, even Jo Harlow, Senior VP of Symbian Smartphones, said portrait QWERTY was in the plans for early 2011. If Nokia is not working on the issues yet, we are starting to wonder if it would really deliver the updates on time.
source:
Nokia's YouTube channel