Teens texting their way to sex, drugs and alcohol
5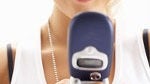 Hyper-texting teens are more likely to use alcohol, drugs, get into fights or have sex, a study looked through the cell phones and into the souls of 4,200 students in Cleveland. Dr. Scott Frank, associate professor of epidemiology and biostatistics, lead the research. Interestingly, it takes more than 120 text messages a day or one message every 8 minutes (assuming kids sleep) to get one into that category and this means some serious texting. Texting teens were almost three and a half times more likely to have had sex compared to those who don't text.
The study found that text addiction is common among one out of every five students, and one out of nine spent more than 3 hours on Facebook and the like. Hyper-networkers were less likely to have sex but would more likely indulge in drinking or fights.
Should you be concerned about your kid? The lead researcher puts it simply this way: "If parents are monitoring their kids' texting and social networking, they're probably monitoring other activities as well." Finally, it might all come down to the kids' attention deficit or feeling isolated as those of a single-mother household or minorities were often more likely to hyper-text. How much do you text?
source:
Associated Press
via
Engadget
Recommended Stories