Photo displays 4.99 inch, 1080p panel expected for Samsung Galaxy S IV
29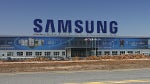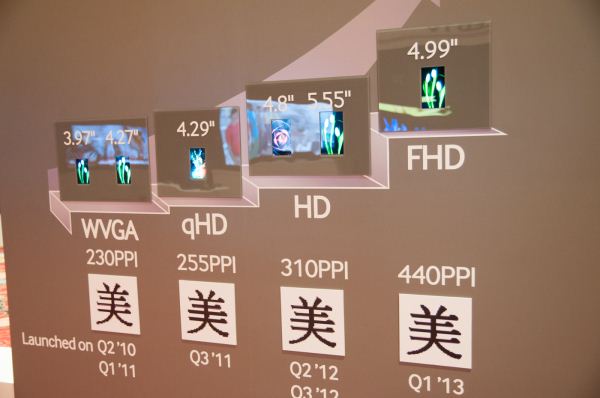 The display at far right could be headed to the Samsung Galaxy S IV
A picture taken of a wall display at CES shows a timeline of Samsung's AMOLED screens starting with a 210ppi 3.97 inch WVGA screen from 2010 to today's 4.99 inch 1080p screen with a 440ppi pixel density. If the latter numbers sound familiar, it could be because they are the rumored specs for the
Samsung Galaxy S IV
. Which means that what we are looking at could be the panel for the next version of Samsung's flagship Android phone.
A new revision to the material used on AMOLED screens is supposed to result in 25% power savings, according to the Korean manufacturer. A low power mode is supposed to ring up another 47% in power savings. With the FHD panel being the successor to the 5.5 inch screen on the
Samsung GALAXY Note II
, which itself
uses an RGB matrix
, the Samsung Galaxy S IV could
do away with the PenTile display seen on the Samsung Galaxy S III
. That would seem to
contradict what Samsung's Samsung USA's Philip Berne said at CTIA last year
when he stated that Samsung went with a PenTile display on the 4.8 inch Samsung Galaxy S III because AMOLED screens have better longevity with a PenTile display.
source:
AndandTech
Recommended Stories