OxygenOS Open Beta update for the OnePlus 5/5T adds Gaming Mode 3.0 and front-facing Portrait Mode
2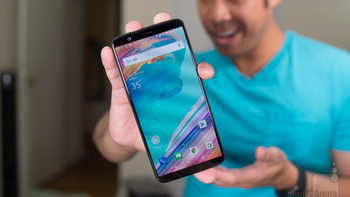 Back in July, during the OnePlus
Open Ears Forum
,
the company promised to add a selfie portrait mode
to the
OnePlus 5
and
OnePlus 5T
. Today, the company has released OxygenOS Open Beta 17 and Open Beta 15 for the two handsets, respectively. The update includes the front-facing Portrait Mode (bokeh selfies anyone?), Gaming Mode 3.0 and a long list of other changes. For example, the update features the August Android security patch, improved accuracy for weather forecasts, and a new version of Note that meshes with the latest OxygenOS UI.
OnePlus has a history of taking software powered features from its latest handsets, and offering them to some of its older models via a software update. Some of the new features that will be available to OnePlus 5 and OnePlus 5T users after installing the Open Beta update are found in the
OnePlus 6
.
The complete changelist is as follows:
System

Added Toast message source for Toast messages sent by background apps
Added description about sleep standby optimization when the function is turned on for the first time
Optimized background power consumption control
Fixed call recording issue in India
Updated Android security patch to 2018.8
Camera
Added portrait mode for the front camera
Gaming mode 3.0
Added call suspension notification
Added text notification mode
UI and interaction optimization
Weather
Hourly weather forecast
8 units of meteorological data including precipitation probability and Perceived temperature
Improved weather data accuracy
Note
New OxygenOS UI
Optimized process for sharing notes as an image
Oneplus Switch
Keep in mind that this is a beta release, so there are apt to be some bugs and applications might not run as smoothly as you'd like. If you run into any issues, you should contact OnePlus with your feedback.