Over 12 million units of the Huawei P9 and P9 Plus have been rung up
15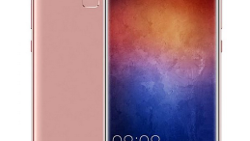 Back during the waning days of 2016,
Huawei announced that it had sold 10 million units of the Huawei P9 and Huawei P9 Plus
. That figure has since gone up by 2 million handsets. So overall, the company has sold over 12 million units of the P9 and P9 Plus worldwide. The data comes from Yu ChengDong, CEO of Huawei Consumer Business Group who is better known in the U.S. as Richard Yu. The executive says that the recently launched
Huawei P10
and
P10 Plus
should also combine to reach more than 10 million units in sales as well.
As the third largest smartphone manufacturer in the world, Huawei shipped 139 million handsets globally in 2016. Not only is that an impressive number, it also was quite an improvement over the number of units it delivered in 2015. The actual percentage increase for 2016 was 29% year-over-year.
Yu already has an impressive goal in mind for the company. In February 2016, he said that in two to three years Huawei would overtake Apple to become the second largest player in the smartphone game. And by 2021, Yu said that
Huawei would surpass Samsung to become the largest smartphone manufacturer in the world
. These are rather aggressive goals, and the fact that Yu is calling for flat performance for the Huawei P10 and P10 Plus isn't going to be enough in terms of performance if Huawei seriously expects to top Apple by 2019 at the latest, and Samsung by 2021.
source:
Playfuldroid