Yu: Huawei will top Apple and Samsung to be top smartphone manufacturer in 5 years
52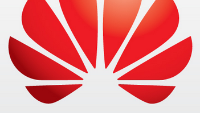 Huawei has some ambitious goals for its smartphone business. According to Richard Yu, chairman of Huawei Devices and CEO of Huawei's consumer business group, the company will leap frog Apple in two to three years and become the second largest smartphone manufacturer. In five years, Huawei plans to become the largest player in smartphones, topping current leader Samsung.
Huawei currently owns the third largest global market share among smartphone manufacturers, but showed strong year-over-year growth in 2015. That is expected to continue this year with the company aiming to increase shipments by 30% over 2015's number. According to Yu, Huawei will increase its ties with U.S. carriers this year. The manufacturer became more widely known in the U.S. last year thanks to the successful launch of the
Nexus 6P
, which was Huawei's first Nexus device.
Last year, Huawei sold 104.1 million smartphones world-wide. That was good for 7.3% of the market, and was up 53% from the 68.1 million the company sold in 2014. Apple sold 225.9 iPhones in 2015 for a 15.9% market share. Samsung led the way with 320.2 million phones sold last year. That gave the company 22.5% of the smartphone market.
Can Huawei top both Apple and Samsung in five years? It is going to require strong annual performances by the company while both Apple and Samsung stagnate, or worse. Hopefully we will remember this boast from Richard Yu and will re-examine this in 2021.
source:
Digitimes
Recommended Stories