Huawei P9 Review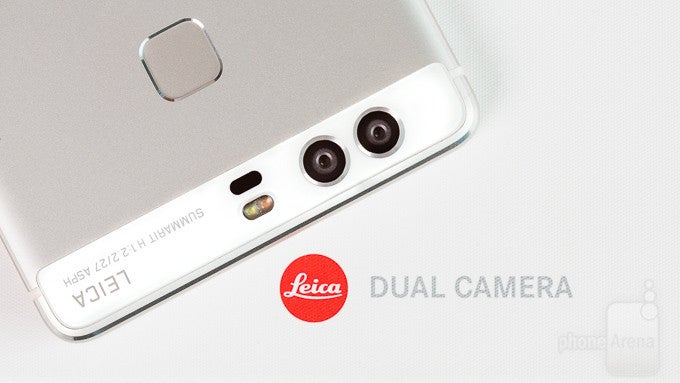 Update

: You can now read our Huawei P10 review!
Introduction
Some say that the best camera is the one you have with you, which is one of the reasons why people now turn to their phones for snapping the occasional photo. The
Huawei P9
, however, doesn't want to be just another phone with a good camera. It is here to reinvent smartphone photography with its dual-camera setup, engineered in partnership with Leica.
Huawei P9
is the company's latest flagship Android smartphone, and as such, it aims to impress with more than just its intriguing photographic capabilities. It has been engineered to meet the expectations of a broad range of customers, including those who demand the very best. Needless to say, high-end rivals from Apple, Samsung, and LG have set the bar high, but the P9 is shaping up as a phone that can leap over it. Let us find out if that's the case.
The box contains:
Huawei P9
Wall charger (Output: 5V, 2A)
USB Type-A to USB Type-C cable
Wired stereo headset with microphone and volume buttons
SIM card tray ejector
Quick start guide
Design
"I'm an individual that favors style and exquisite build quality. I'm also secretly into Battlestar Galactica." – this is the statement you'll be making if you're seen holding one of these. Indeed, whoever designed the Huawei P9 knows their stuff. The chamfered edges make for a smooth transition between the curved-
edge
glass covering the screen and the metal back plate of this appealing handset, while the sides and corners are rounded just right to make the unit comfortable to hold. But a dash of "nerd" has been added to the formula, and we're not sure whether we like it or not. That camera setup at the back spoils the otherwise elegant appearance of the P9, although it also serves as a reminder that the dual-lens snapper is the phone's key highlight.
As we hinted above, the Huawei P9 is pleasant to touch and hold. It is light and not as large as you might expect considering the size of its display. Conveniently placed on its right side are the power key and volume rocker. And speaking of convenience, at the phone's bottom we see a USB Type-C port, meaning that the charging cable goes in either way. Your old Micro USB cables will not work with this new connector, however.
On the back of the Huawei P9 we find a fingerprint reader – one of the fastest we've ever used. It is highly reliable as well, rarely failing to read our finger correctly from the first try. Moreover, it has been integrated into the software, but we'll dive deeper into that on the next page.
Display
With the P9, Huawei is aiming to deliver a bezel-less visual effect, as if there's nothing between the handset's sides and the display's left and right edges. Turning the screen on, however, reveals that it is surrounded by a black border, which makes the effect much less striking when the phone is in use.
pixel
display measuring 5.2 inches in diagonal. It's no Quad HD panel, but we're perfectly happy even with the 424 pixels per inch that it packs. First of all, that's more than enough resolution to deliver smooth, detailed visuals. In addition, sticking to 1080p over Quad HD means there will be less strain put on the GPU by visually demanding games and apps, which will result in higher frame rates and better battery life.
On the downside, the screen lags in color accuracy, and that's clear to see even with a naked eye. The most noticeable flaw is the bluish tint that dominates whites and highlights being displayed. Furthermore, our screen tests indicate a tendency for oversaturation. We doubt that a typical user would ever be bothered by that, but we are, as the color boost gives images a slightly artificial, exaggerated look. At least the 450 nits of brightness are enough to provide adequate outdoor visibility.
Display measurements and quality