Nokia feature phone seen on video running Google Assistant and Android 8.1
4
Steemit is a blockchain-based social media site that rewards content creators with a cryptocurrency called STEEM (currently valued at 16.6 cents).
According to a post on that site
(via
@farmerbb1
), Nokia has developed a feature phone that runs on Android (in this case the phone is running on Android 8.1). The handset does not use a touchscreen which means that navigating through app icons is done by using a rocker button. The video shows Google Maps being opened on the phone, although it could be the Android Go edition of the app. Google Assistant also makes an appearance at the beginning of the clip as we can see it being deployed on the handset, which is running on a 4G LTE network according to the status bar.
We first mentioned an Android-powered feature phone back in July
and it is obvious that this is the same exact device that leaked back then. And while we can't be sure until the event actually happens, the author of the blog post and the source of the video hints that more details about this phone are expected to be made known on October 15th. That's when the Made by Google event will take place during which we will see the wraps taken off of the
Pixel 4
and
Pixel 4 XL
.
Remember typing messages using T9?

So what is the attraction of a feature phone running on Android? Well, in small rural areas and in developing countries where smartphone prices might be too prohibitive, consumers could save money by picking up one of these devices. Ironically, earlier today we told you about a flip-style feature phone that TCL will be offering in the U.S.
This device runs on KaiOS and supports Google Assistant
. AT&T and its Cricket Wireless unit will offer this under the SMARTFLIP moniker on September 27th followed the next month by T-Mobile and its Metro by T-Mobile prepaid stores; At T-Mobile and Metro, the phone will be known as the GO FLIP 3.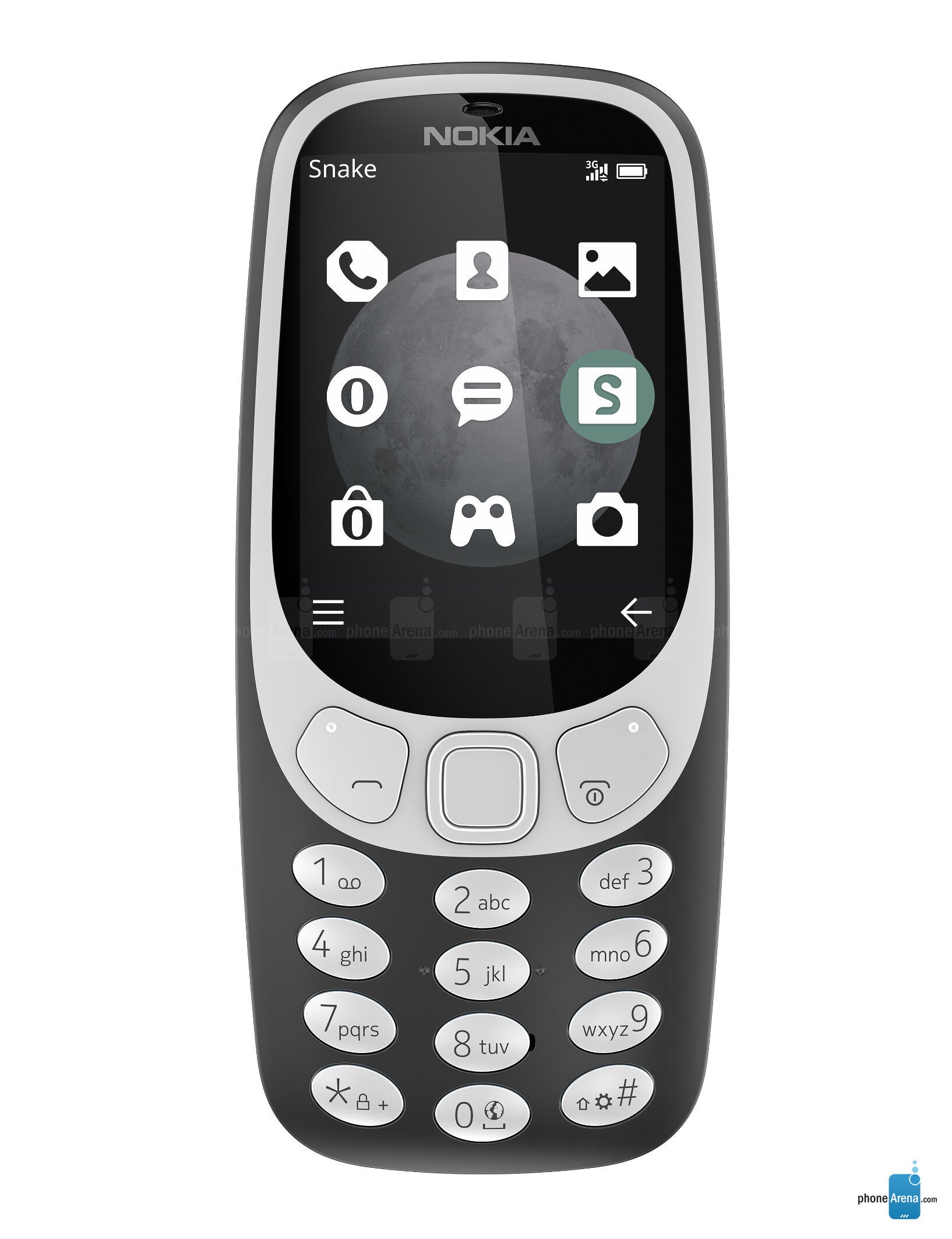 The Nokia 3310 uses T9 for typing
You might be old enough to remember some of the interesting Candybar shaped feature phones that manufacturers and carriers first tried to offer as knee-jerk reactions to the first-generation
Apple iPhone
, which was an AT&T exclusive in the states at the time. Sporting lower quality resistive touchscreens, handsets like Verizon's
LG Voyager
and
LG Dare
, and Sprint's
Samsung Instinct
tried to claim that they were "iPhone killers" by including HTML browsers, virtual QWERTY keyboards (and a physical one in the case of the Voyager) rear-facing cameras and amazing battery life (the LG Dare could go days between charging). But this new wave of feature phones will apparently be more software-oriented, and as you can see in the video, typing will require the use of the T9 typing system.
For you younger readers, T9 is based on the letters found on the phone pad. For example, if you wanted to type "Hello" you'd press the number 4 key once to register an H. Pressing the number 3 key twice would bring up an E, and pressing the number 5 key three times would produce an L. You would need to repeat that for the second L and hit the 6 key three times for the O. This obviously is not conducive to fluid text conversations. However, with Google Assistant onboard, users might be able to use the digital helper to send a text in the same manner that someone with an Android smartphone might do so today.
We will keep our eyes and ears open during the October 15th Made by Google event to see whether more details about this device are announced.