Nokia 9 rumor review: specs, price, release date
18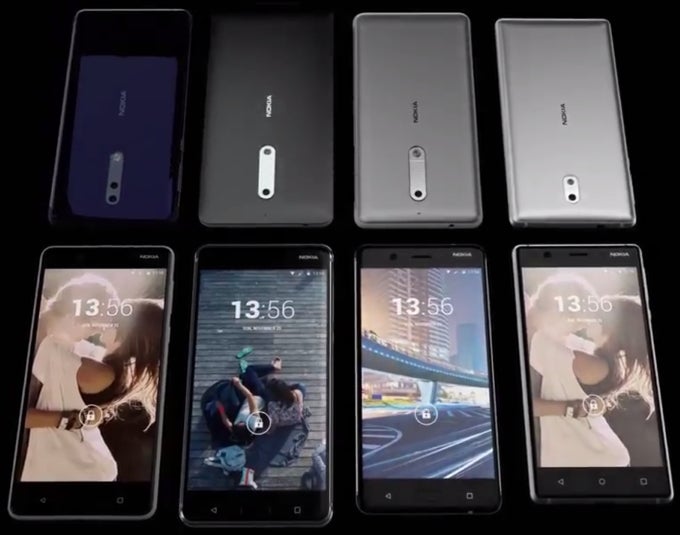 The king has returned, and it wants its crown back. Nokia has licensed the Finnish company HMD Global to produce handsets with the iconic brand, and it's been doing a pretty good job so far. Three Android smartphones have already been released, which took some emerging markets by storm.
The
Nokia 6
,
Nokia 5
, and
Nokia 3
are not bad phones at all, but they aren't what the Western market wants or needs. This is why HMD is prepping a whole new device, the
Nokia 9
, which will compete with the rest of the flagships out there.
HMD Global has taken a huge responsibility – to do the iconic brand justice, and produce high-quality smartphones that will cater to most needs. The Nokia 6 has already proven to be a sturdy mid-ranger that's worth its price, so we can't wait to see how the Nokia 9 fares.
Until HMD officially announces its flagship, though, we'll have to go by whatever leaks and news we manage to come across. Here's what we have so far.
Design
We already have a very solid leak, when it comes to the device's looks. A leaked promo video, showcasing four Nokia smartphones emerged a while back. What's interesting is that only three of them are released so far.
It is only natural to assume that the fourth handset is the Nokia 9, especially considering it has all the characteristics of a flagship – a good-sized screen, dual camera and a sleek design.
This will surely get pulled at some point, so I'll mirror it here [source: https://t.co/37yp63CAeC] pic.twitter.com/GktpXnt4pS

— Evan Blass (@evleaks) May 16, 2017
We expect that the Nokia 9 will not go for the glass-sandwich form factor, but for sturdy aluminum unibody, similar to the Nokia 6. Leaked photos of an alleged Nokia 9 prototype seem to give more weight to this assumption. The device is encased in a plastic box, hiding most of its design, but what is visible appears to hint towards a metal back, complete with a Gorilla Glass front and plastic antenna lines on the top and bottom.
Alleged Nokia 9 prototype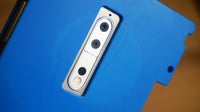 The device will also come with a vertical dual-camera setup on the back, a home button (which will probably double as a fingerprint scanner) on the front, and capacitive navigation buttons on either side of the home button.
The Nokia 9 is expected to have a 5.3-inch screen, with the classic 9:16 aspect ratio. It will probably use the same technology as the Nokia 6 – IPS LCD. This will make it more power-hungry than an OLED alternative, at least in theory, but it will also have a longer lifespan.
Specs
Samsung Galaxy S8
,
Galaxy S8+
, and
Sony Xperia XZ Premium
as well, among others. It's currently the go-to flagship chipset for just about any manufacturer, so it's no surprise that HMD has chosen it too.
In terms of memory, the device is expected to have 4GB of RAM and 64 GB of internal memory. In some markets, HMD might opt for a version with 6 GB of RAM and 128 GB of storage, but the US is unlikely to get that model officially.
As mentioned before, the handset will come equipped with a 5.3-inch LCD display, which will boast a 1440 x 2560 (Quad HD) resolution, and a classic 9:16 aspect ratio.
Price
Nothing has been leaked regarding the Nokia 9's pricing. However, we can look at the other three HMD handsets, and draw some conclusions. If the Finnish company assumes the same strategy as with the Nokia 6, the device will be priced slightly below its competitors, but not by a wide margin.
We expect that the Nokia 9 will be in the same price range as the Sony Xperia XZ Premium, and it will sell for about $800, give or take. With the Samsung Galaxy S8+ selling for $999 (with no discounts), and the iPhone 8 rumored to be around the $1,000 mark as well, Nokia might have the edge in that regard.
Release date
Nokia and HMD have repeatedly confirmed that all Nokia-branded handsets will be available around the world by the end of June, 2017. Of course, they're referring to the current models – the Nokia 3, 5, and 6.
We're aiming to release worldwide in Q2 2017 (May - June). We can't be more specific than this. Please stay tuned to our social channels.

— Nokia Mobile (@nokiamobile) May 29, 2017
In fact, these devices have already made it to a lot of countries around the globe, but what about the alleged Nokia 9? What we know so far is that the device has passed its FCC certification, and it will probably be available in the US, because HMD has confirmed plans to eventually bring its other handsets to the US. Considering the substantial amount of leaks and rumors recently, we can safely assume that the announcement will follow very soon.
If we were to put our money on when exactly, we'd guess that the handset will be unveiled by the end of Q2, but some rumors suggest that it might be as late as August of this year. Either way, there isn't much time left, so stay tuned for more updates.