No home court advantage for Samsung; South Korean judge refuses to ban Apple iPhone and Apple iPad
35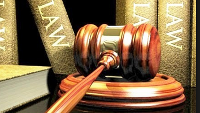 Poor Samsung. Constantly finding itself on the short end of U.S. court decisions, you would have thought that having the home court advantage in South Korea would help turn things around. Instead, Judge Shim Woo-yong ruled on Thursday against Samsung and refused to issue a sales ban on some Apple products in the country. The judge ruled that the
Apple iPhone 4s
,
Apple iPhone 5
and the
Apple iPad 2
did not infringe on Samsung's patents on short message display methods and features for message grouping. In all, there were three of Samsung's patents involved in the court's ruling.
The Seoul Central District Court also ruled against the South Korean based OEM's request for 100 million won ($95,100 USD) in damages. Samsung said it will take time to review the ruling before deciding whether or not to appeal it. Last August, the same court awarded Samsung 40 million won ($38,400 USD) from Apple as the court decided that the Cupertino based firm had infringed on a pair of Samsung's patents. But at the same time, Apple was awarded 25 million won ($23,775 USD) from Samsung. The judge ruled that the latter had infringed on Apple's bounce back patent that allows a list scrolled by a phone's user to "bounce back" after the end of the list has been reached.
Recently, a court in Mannheim, Germany dismissed a case in which Apple was suing Samsung for using one of its utility patents. The Apple patents involved dealt with a multi-language function used in smartphones.
"We are glad the Korean court joined others around the world in standing up for real innovation and rejecting Samsung's ridiculous claims."
-Steve Park, Apple Korea spokesman
"As Apple has continued to infringe our patented mobile technologies, we will continue to take the measures necessary to protect our intellectual property rights."
-Samsung
source: Reuters