No deal for T-Mobile says Mexican operator America Movil
1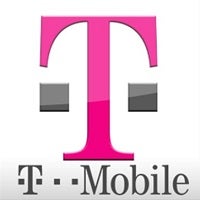 On Thursday, a report published in Germany said that Mexican telecommunications firm America Movil would buy T-Mobile. The nation's fourth largest (and soon to be third largest, according to CEO John Legere) has been the subject of a number of takeover rumors. 67% of T-Mobile's shares are owned by German telecom giant Deutsche Telekom, which gives them the final say on any deal.
Today, America Movil CEO Daniel Hajj refuted the rumor, saying that his company is not in talks to acquire the innovative wireless operator. Thursday's rumor seemed to have some grounding in reality as Deutsche Telekom would rather not sell its T-Mobile stake to an American competitor. America Movil's stateside presence is limited to its Tracfone MVNO. The latter is a pre-paid and PAYG wireless provider.
Besides bringing up America Movil as a potential buyer of T-Mobile, German publication
Manager Magazin Online
also dropped the name of Dish Networkas a potential buyer for T-Mobile. It is known that Dish Chairman Charlers Ergen has been extremely interested in turning Dish into a mobile operator and was
outbid last year for Sprint
and Clearwire. Earlier this year, Ergen said that
Dish would be interested in making a play for T-Mobile once Sprint was out of the picture
. In August, the nation's third largest carrier decided not to go up against U.S. regulators and
abandoned its plans to make a bid for its rival.
T-Mobile CEO John Legere said in a recent interview that T-Mobile continues to receive interest from potential buyers. The outspoken executive also predicted that his company would swap places with Sprint and
become the third largest stateside carrier around Thanksgiving
.
source:
FierceWireless