Dish's Ergen considers bid for T-Mobile if Sprint deal fails
14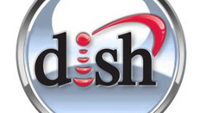 For the last few years, Dish Network Chairman Charles Ergen has wanted to turn Dish into a wireless carrier. Last year, Ergen was shot down twice when
Dish was outbid by SoftBank for Sprint
, and
outbid by Sprint for Clearwire
. Many wondered how sincere Ergen was about those two offers since they both were not financed. Ergen also has
tried to purchase bankrupt third party network provider LightSquared
only to see another party interfere.
But there was some good news earlier this year, when
Dish finally won an auction for H-Block spectrum
for $1.56 billion. This would make Dish the fifth largest holder of spectrum. At the time, Ergen said that he would let Sprint go after T-Mobile. And while that hasn't changed, the executive has added a bit of information to his game plan. If Sprint's attempt to buy T-Mobile fails, which at this point, is a
high probability because of regulators' dislike of the deal
, Dish will step in to buy the fourth largest U.S. carrier.
Ergen says that Dish doesn't have the kind of cash to outbid Sprint for T-Mobile, so he would rather sit on the sidelines to see how Sprint makes out. Earlier visits to the FCC and FTC by Sprint chairman Masayoshi Son, and CEO Dan Hesse, went poorly for the nation's third largest carrier, which doesn't bode well for a Sprint-T-Mobile deal. On the other hand, regulators simply adore the possibility of Dish becoming the fifth largest carrier in the U.S. The FCC has already approved Dish's request to use some of its spectrum for satellite transmissions, as a conduit for cellular calls and data.
"I wasn't a very good poker player but when a bunch of drunken fools were throwing money around occasionally I was able to pick up the pot at the end of the day. My recommendation to our board would probably be let's see what happens.
Back in April 2013,
Ergen made some noise about buying T-Mobile
.Obviously, nothing happened. Ergen, who at one time was a pro blackjack player, could be counting cards and is waiting for the deck to be in his favor before making a huge bet. Sprint is supposedly going to
make a bid for T-Mobile as soon as next month
. If that deal is killed by the FCC and FTC, that is when we could see Dish step in.
source:
Bloomberg