Nexus 7 root, bootloader unlock, and ClockworkMod Recovery achieved
5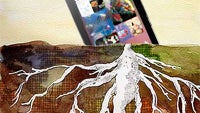 Tip of day: If you hand out
6,000 brand new Android tablets
, it will be hacked and modded within hours. That is definitely the case with the new Nexus 7. It has only been 3 days since the announcement and it's not even available to the public yet, but the modding tutorials have already hit the web.
The good folks over at RootzWiki have published more than one way to root the
Nexus 7
over the last 3 days, but now it looks like a fairly easy way has been obtained. Following all the various threads surrounding the hackery of Google's new slate, RedmondPie assembled a quick step-by-step tutorial on how to unlock the bootloader, make ClockworkMod Recovery permanent, and gain root access. You can check it out or, more likely, bookmark it until you actually get yours, in the source link below.
As always, proceed at your own risk, as there is always a chance that things can go horribly wrong. Luckily, Google did just publish the
official factory image for the Nexus 7
so hopefully you can get yourself out of a sticky situation in the event of a mistake.