Brick be gone! Google releases full factory OS image for Nexus 7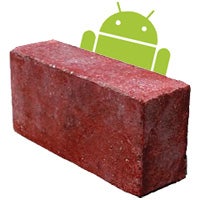 Anyone that tinkers with his or her devices knows the risks. While today's rooting and rom procedures are infinitely simpler and less risky than a few years ago, we all hold our breath on the first boot hoping to avoid a brick, boot loop, or other epic mod fail. Luckily in the dev community some devs have managed to acquire and distribute factory images for some devices that allows you to effectively start over in case of a major mistake.
Android 4.1 Jelly Bean factory image for the Nexus 7 "nakasi" tablet
. While we expected Google to carry on the tradition of making the factory image available for this device, the publishing time is quite impressive and, of course, appreciated.
Hopefully none of you
I/O attendees
managed to brick your freebie already. If you did, the image, which is just
250MB
, is available now via the Google developers site.