Google I/O's 6,000 attendees all get free Galaxy Nexus, Nexus 7 tablet and Nexus Q
37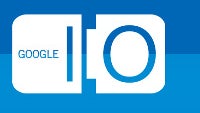 Google I/O 2012 is just kicking off, but right from the very first keynote the event has been super intense - Android 4.1 Jelly Bean, the Google Nexus 7 tablet, the Nexus Q device that connects to the cloud and Project Glass going up for pre-order. What more can you wish for?
How about that each one of the 6,000 developers in attendance get a Samsung Galaxy Nexus phone, a Google Nexus 7 tablet and the Nexus Q? Is that a good enough value for those $900 entrance tickets?
We think it is - the cheering after the whole "value pack" developers got went on and on. You can try not to be jealous in the comments below, but is it really possible?
source: Google