New iPhones, BBM, BlackBerry Z30, Android 4.4 KitKat: weekly round-up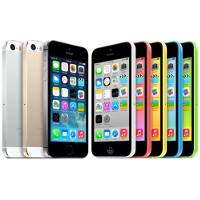 By now, everyone and their pet iguana knows that the new iPhone 5s and iPhone 5c are official. And on Friday, the two smartphones were released on the market, priced at $199 and $99 respectively (with a contract, of course). But that isn't the only major news we reported over the past week. We have an update on the anticipated launch of BBM for iOS and Android, which launched, only to be taken down shortly after. Speaking of BlackBerry, the company announced a new phone – the BlackBerry Z30. It is bigger, better, and supposedly faster than all of the BB10 smartphones released so far, but we have yet to see what impact on the market it will cause.
SUBSCRIBE TO OUR NEWSLETTER!