Is this our first peek into HTC's China-centric OS?
11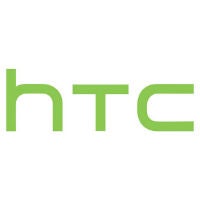 Despite its financial woes andmurmurs of the possibility that HTC could follow Nokia and getsnapped by a bigger company, the story of the Taiwanese continues on.And though we don't know whether HTC will make a comeback worthy ofthe company's past, we sure hope the manufacturer is beingupfront about its options, and those seem fewer and further apartthan ever. It is because of this that HTC's rather peculiar decisionto, reportedly, createan in-house, China-centric OS (probably built on top of Android)in hopes of capturing the extremely lucrative market at its doorstep may look risky to some.
sense
that the a minor iteration changes things up as much. Rather, we'releaning more towards the possibility that this is, indeed, our first peek atHTC's possible Android fork, aimed at the Chinese market. As you canwitness for yourself, the UI is very widget-heavy – it really lookslike a mix of Sense 5 and the tiles you'll find on a Windows Phonedevice.
So let's say we're correct with ourgeuss – we're actually really glad to see HTC making a big steplike this, even with the threat of a flop ever lurking behind thecorner. Why? Well, look at what happened to BlackBerry. Regardless ofwhether you're a fan or not (we certainly used to be), there's nodenying that what harmed the company the most was sticking to the path most traversed and avoiding risk/friction almost religiously. And whilethis hasn't meant that the company is now suddenly incapable ofproducing great hardware, the market consensus is telling: somethingis missing.
In a world where most competitorsare being squeezed out of market, we need companies like HTC to makeit through more than ever. And if conquering the Chinese market iswhat it takes to keep the company afloat, then so be it – it sureworked for Nokia.
source: Weibo via Techkiddy