New York Times giving non-subscribers three free stories to read daily
2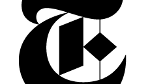 Starting on June 27th, the
New York Times
is allowing non-subscribers access to as many as
three stories
a day accross any section on the paper's mobile app . Currently, non-subscribers are limited to the Top News section. Videos remain free to view on the
New York Times
app although only subscribers will have access to more than three stories a day. The
New York Times
app for iOS, Android, Windows Phone 7.5 and higher, BlackBerry 10 and Flipboard are involved in the publisher's decision to meter free usage.
In addition, those who download the latest version of the
New York Times
mobile app for Android and iOS will be allowed
free access
to all sections of the newspaper's app for 7 days. The Times also has slashed the price of its three monthly all-access plans for smartphones, tablets and both smartphones and tablets to 99 cents for the first 4 weeks. The regular monthly prices are $15, $20 and $35 respectively.
"The launch of the mobile meter allows users to choose which articles they want to access across dozens of sections and also provides them with an opportunity to discover content they may not have been expecting to find. This change better aligns the app user-experience and the amount of free content available with that of the mobile Web site, as well as the browser experience on NYTimes.com."
-NYTimes
source:
NYTimes
via
AndroidCentral