Motorola DROID RAZR Ultra and Motorola DROID RAZR M Ultra both appear on a Cellebrite machine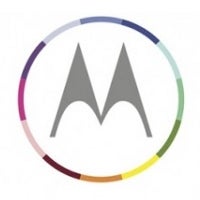 We've seen a number of leaks pertaining to the
Motorola DROID RAZR Ultra
and Motorola DROID RAZR M Ultra. Now we have another clue that tells us that the next DROID models are on the way. Both unannounced models appeared on a Cellebrite machine. A picture of the display was sent to us by one of our loyal readers.
The Cellebrite machine is used to transfer data and information, like a contacts list, between phones. The inclusion of the Motorola DROID RAZR Ultra and the Motorola DROID RAZR M Ultra doesn't necessarily mean that the launch of the two phones is imminent, but does provide us with another indication that the models are real and are closer to launch than not. The machine also confirms the
XT-1080
model number for the DROID RAZR Ultra and the
XT-1030
model number for the DROID RAZR M Ultra. The former is believed to carry a 5 inch screen with resolution of 1080 x 1920 and 2GB of RAM, while the latter is believed to offer a smaller 4.3 inch display.
In between the two DROID Ultra models is an unnamed XT-1060 model. This is expected to be the
Motorola Moto X
which will feature customized color options
for those ordering online. Speculation is that this phone will be equipped with sensors that will know when the handset's user is driving and will automatically turn on the speakerphone. Motorola CEO Dennis Woodside also mentioned that the Moto X will know when you want to take a picture and will open the camera application automatically.
Thanks, Anonymous Tipster!