Mother's Day deal from T-Mobile: Buy an LG G5 for mom and get an LG handset for yourself 50% off
2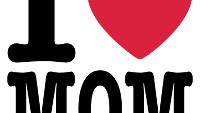 Mother's Day is next Sunday. If you're not sure what to give her, T-Mobile has a suggestion. Get her a new handset, more specifically the
LG G5
. Starting this Wednesday, when you purchase the LG G5 from the Un-carrier, you'll get to buy another LG handset for 50% off. In addition, you will receive a prepaid card from the carrier that will allow you to grab the
LG G Pad F 8.0
for free.
We're not saying that you should give the free tablet to dear ol' mom, after all what she doesn't know won't hurt her. Unless she's an avid PhoneArena reader, you're probably in the clear. But you might score extra brownie points by turning over the slate to her. And if you have siblings, giving mom both a phone and a tablet will make you her favorite for sure.
T-Mobile also has a number of items it recommends just in case mom is already sporting a new handset, including the mophie juice pack air for the
Apple iPhone 6
. And if you think that the LG G5 might not be the best choice for your mother, you can visit T-Mobile's website for additional deals on other devices and accessories.
Mother's Day is coming this Sunday and putting a new LG G5 in her hands (along with the LG G Pad F 8.0) will be a great way to thank her for all that she has done for you over the years.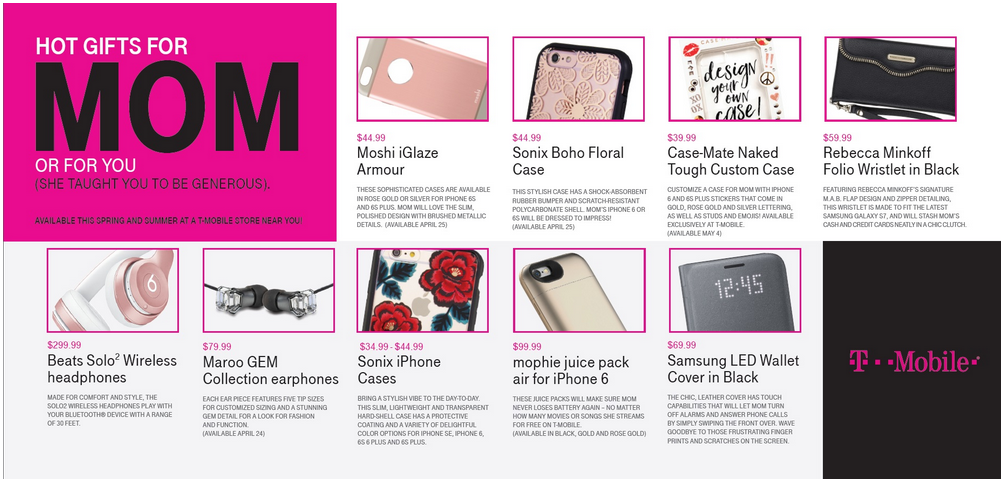 T-Mobile is offering accessories for mom at a great price
source: T-Mobile