Missed Google's I/O keynote? You can watch it here!
5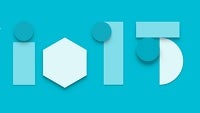 Google held its I/O keynote yesterday and, of course, live-streamed it for the world to see. At the conference, the company announced the upcoming Android M update and
its new features
, among which the reworked permissions,
context-savvy Google Now
functions, and battery-saving
Doze mode
.
Of course, there were many other interesting tidbits that you may want to get some first-hand information on – HBO Now coming to Android TV, the
upcoming features of Android Wear
, the exciting combination between VR and YouTube Jump – a service that will allow you to virtually travel to a number of interesting locations worldwide. Other announcements include
the new Google Photos app
, which is now much more user-friendly and comes with unlimited storage for a lifetime of photos. Offline mode for Maps is about to get a whole lot better, too, as it will allow for searching and turn-by-turn navigation.
So, go ahead and check out the whole conference below. What new announcement is most exciting for you?