Android M: power and charging improved, USB Type-C coming
13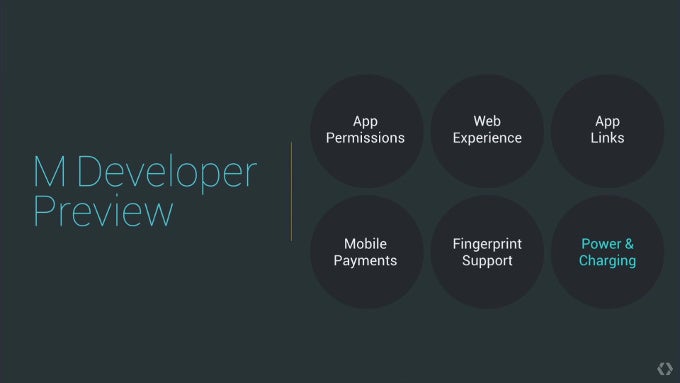 Android M brings some significant improvements to six key areas:
app permissions
, web experience, app links,
mobile payments
, fingerprint support, and power and charging.
The power and charging enhancements are particularly interesting, as we've seen in both our own experience, and in public polls, that better battery life is consistently mentioned as the number one requirement to a smartphone.
Android M brings just that with two new areas of improvement.
#1: Doze
Doze is a new deeper state of sleep on Android that will be particularly useful for devices like tablets that spend a lot of time on the shelf, only used when you're at home. What the Android team is doing is actually putting apps to a deeper state of sleep, so that they are slower to wake up, but given that you use the device rarely (say, only at night), the tradeoff is worth it.
In fact, Google claims that it has achieved an improvement of up two 2x of standby battery life on the Nexus 5 (it tested two Nexus 9 tablets, both loaded up with a bunch of apps, but one running on Android L, and the other - running on Android M with Doze).
Keep in mind that Doze in Android M brings improvement only to deep sleep for devices that are rarely used, so the benefit to smartphones won't be all that well pronounced (some improvements can still be expected). At the same time, Google has also made sure not to break essential functionality so that you can still hear your alarms and get messages from people you care about.
#2: USB Type-C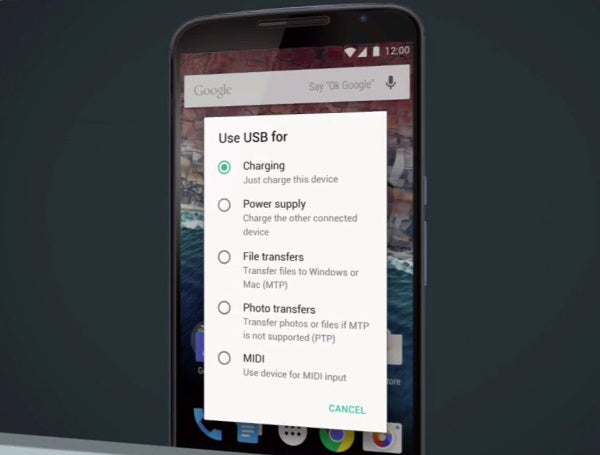 The other key area of improvement is related to the upcoming USB Type-C connector that is set to eclipse the current microUSB slot that phones and tablets use to charge and sync. With Android M, Google is getting ready for that transition, so that phones can indeed charge up quicker.
Not only that, with Android M, you'd now be able to use your phone to charge other devices. Imagine having a smartwatch that has a tiny battery that's running out quickly - you can use your phone to charge up the timepiece.
source: Google