Microsoft to give free Windows Phone 7 models to Android owners with malware disabled phones
32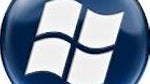 With 22 titles in the Android Market considered to be malware and removed by Google, Microsoft decided it was a good time to be a hero and offer
free Windows Phone 7 handsets to Android users
affected by these malware attacks. In a tweet sent from Microsoft's Ben Rudolph which used the hashtag DroidRage, Android users were told to share their malware story to "
win a #windowsphone upgrade
".
Mobile security firm Lookout recently discovered a number of malicious Android apps known as RuFraud. These apps are designed to send SMS messages to premium numbers essentially
running up the cellular phone bill
for unlucky Android owners who have had the malware loaded on their phone. The RuFraud malware has been targeted to Android owners in Europe, Asia and other markets outside of North America.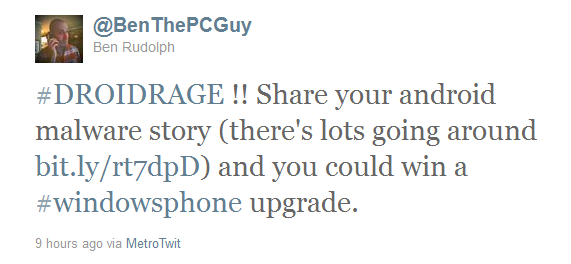 Microsoft is offering a Windows Phone 7 device to those Android owners attacked by malware
The situation is getting worse. According to the Juniper Global Threat Center, incidnts of viruses, trojans and other malware on Android devices has
risen 472% since July
. According to researchers, Google's more relaxed screening process for apps has enabled malware loaded apps to reach the Android Market before they get blocked. Last quarter, as we reported, Android replaced Symbian
as the mobile OS most targeted for these attacks
.
While having a phone loaded with malware and getting billed for texts is no fun, following Rudolph's tweet could allow some of those affected to end up with a new Windows Phone 7 device. And if there ever was a time of the year to follow someone named Rudolph, it is now.
source:
@BenRudolph
via
electronista