Android surpasses Symbian as the biggest malware target this quarter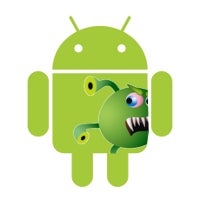 Android has surged tremendously in terms of pure sales over the last year, but with the growing popularity of Google's platform, it has also surpassed Symbian as the
most targeted platform
by viruses, McAfee's Threats Report for the second quarter of 2011 summarized. Malware aimed at Android devices jumped 76% in comparison to last quarter. Symbian and Java ME remain the most attacked to date, though.
"This year we've seen record-breaking numbers of malware, especially on mobile devices, where the uptick is in direct correlation to popularity,"
Vincent Weafer, Senior VP of McAfee Labs, said.
"Overall attacks are becoming more stealth and more sophisticated, suggesting that we could see attacks that remain unnoticed for longer periods of time. High-profile hacktivist groups have also changed the landscape by drawing a line between attacks for personal gain and attacks meant to send a message."
remove infected apps
as we've already seen.
New malware is often more sophisticated as it often mimics PC viruses. Malware is also now often distributed hidden in a rootkit. A curious fact is that the email "black market" now offers email addresses for prices as low as $25 for 1 million emails.
source:
McAfee
(PDF) via
Symbian Freak